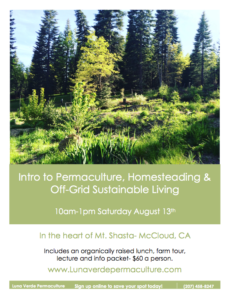 July 26th, 27th & 28th 2019
Log to Mini Cabin Hands-on Class
We are currently offering a log to mini cabin 3-day course on stick framing.
Class includes:
How to mill your own wood.
Free lodging in our mini cabins.
5 meals off our farm.
Bonfire and music.
Hands on learning.
Beginner to intermediate level class.
Learn a holistic approach to construction in a beautiful relaxed off-grid environment.
Go to our Shop page to reserve your spot today!
Contact us for more info :